The food chain is facing major packaging challenges and is looking for more sustainable solutions. For example, for a new material with the same good properties as laminated versions, but which is recyclable. 
While it was difficult for years to get everyone in the packaging chain to take a sustainable approach, now more and more partners in the industry seem convinced of the importance of collaboration. "Retailers and packaging companies are taking more control of sustainable packaging. They are hiring specialists and sustainability managers; the marketing department is no longer the only one to decide which packaging to display in the supermarket," says Merijn Bos, sales director at Oerlemans Packaging Group. The company produces flexible films and packaging in plastic and, since the acquisition of Stempher this year, also paper. The Oerlemans Packaging Group consists of seven companies, each with their own specialism, and has a highly developed R&D department: the Oerlemans Technology Centre (OTC). All seven companies produce for both food and non-food.
Three major challenges
"Making sustainability work is one of our credos. That is why, for example, we appoint sixteen directors for joint ventures within the packaging sector and are active in the Plastic Pact Netherlands, among others," says sustainability director Rob Verhagen. According to him, the packaging sector faces three major challenges: "The waste management system leaves much to be desired. The circularity can be better assured and litter must be prevented. In addition, the CO2 footprint of packaging must be reduced throughout the chain. A relevant question, for example, is how a more sustainable design can also save on logistics. And finally, we strive for less use of materials, because overconsumption of raw materials is a major problem. By focusing on the circular economy, we can turn waste into raw materials, reduce CO2 and need fewer new raw materials. Circularity is therefore a great way of achieving the higher goals."
From composite to mono-material
To meet these challenges, the company has defined five sustainability directions: re-duce, re-use, re-cycle, re-design and re-new. " Along with our customers, we look at the specific problems they face and which solutions are appropriate. The customer's strategy is decisive," says Merijn. "In terms of reduce, we have already made great strides." Rob continues: "For example, we have developed increasingly thinner films. For barrier and freezer films, for example, a reduction of up to 50% has been achieved. Various types of plastic are laminated for this. For example, many packagings available today combine PET and polyethylene, or have PVDC or PA in one of the layers. This gives the packaging a higher barrier, puncture resistance, better processability and also saves on logistics. Fantastic of course, but the combined materials cause a disruption in the recycling. So we want to go back to mono-material from polyethylene; that fits in best with the recycling system. The new material must have the same properties as the laminated material: a high barrier, good transparency and high rigidity and puncture resistance.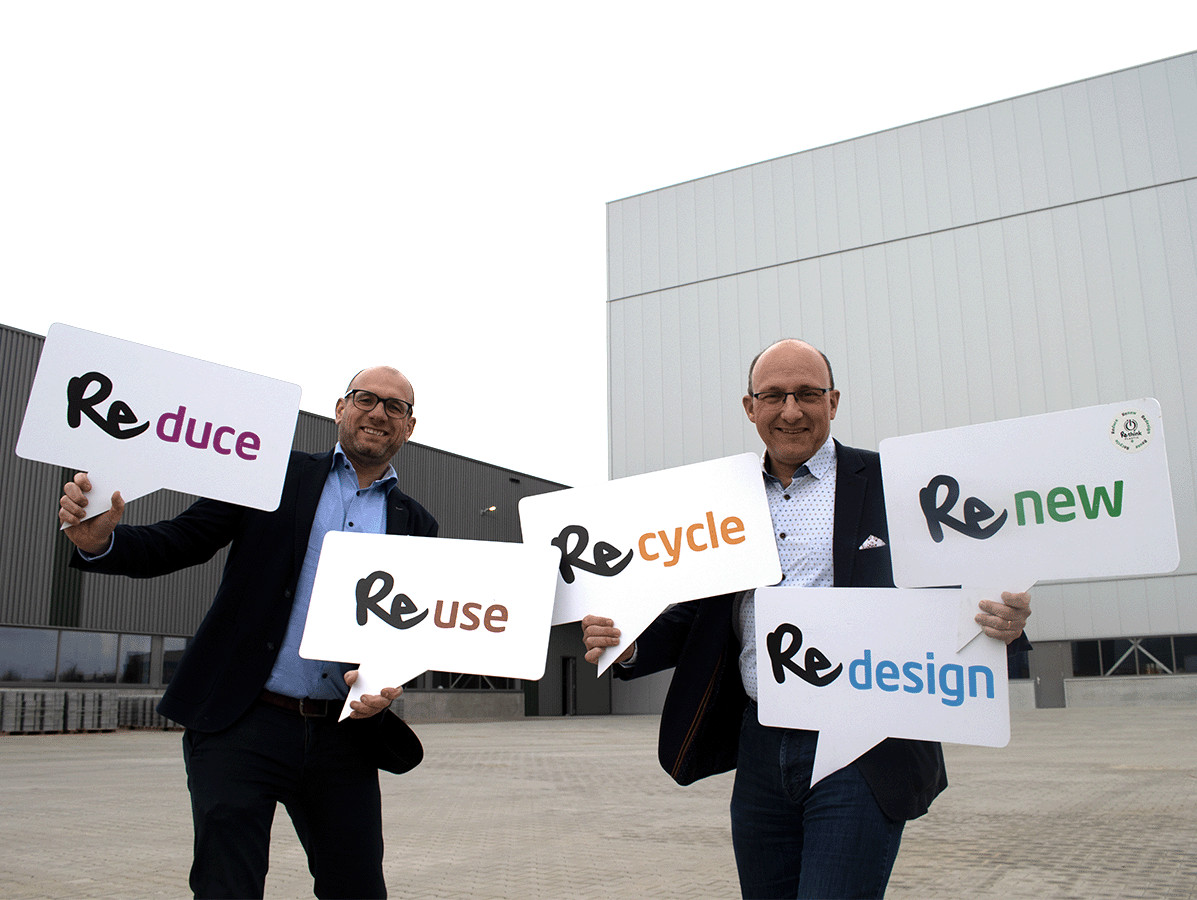 Merijn Bos (l) and Rob Verhagen
Ahead of the pack
In September, a new factory will open in Giessen (North Brabant) where barrier packaging made from the new material will be produced. The construction costs are about twenty million euros. "We have invested ahead of the pack, because we foresee a huge demand for barrier packaging that is 100% recyclable. Many companies have set themselves the goal of working only with recyclable packaging by 2025. Processes and packaging machines also need to be addressed to achieve this. So in the industry, 2025 actually means tomorrow."
Lower respiration, longer shelf life
Another innovation – developed in close cooperation with Perfotec – is the Perfotec Linerbag. Merijn explains: "These are large packaging units for, among other things, transporting potato, fruit and vegetables, which are provided with small laser perforation holes in our special film." Rob adds: "Fruit and vegetables continue to breathe after harvest – we refer to this as respiration. This differs per type of crop. If you put just the right amount of holes in the packaging, you greatly reduce respiration and extend shelf life by as much as six to twelve weeks. Moreover, this packaging method reduces moisture loss by 10%, which in turn improves quality. And the crops can be transported by ship instead of plane: lower transport costs and less CO2 emissions. Asparagus, grapes, watermelon and pineapple are already being transported in these large bulk packages". What sustainable prospects do they still have for the food sector? Merijn: "To expand our portfolio further with 100% recyclability for all food applications. Rob: "Closing the chain and ensuring that the recyclate that becomes available is used as well as possible; that is our biggest challenge in the coming period."
New packaging challenges
Farm Frites serves foodservice operators from more than 100 countries with a wide range of fries, potato specialties and appetizers. Together with their partners, the family business has been investing in developing, processing and marketing potato products for more than 50 years. Marketing Director Sander van der Linden: "Sustainability plays a major role in this. We continuously challenge ourselves to further minimise the impact of our business operations on the environment. For our packaging, we strive globally for less and recyclable, if possible from renewable materials. But with retention of all functionalities in order to guarantee the quality of our products. That is the big challenge".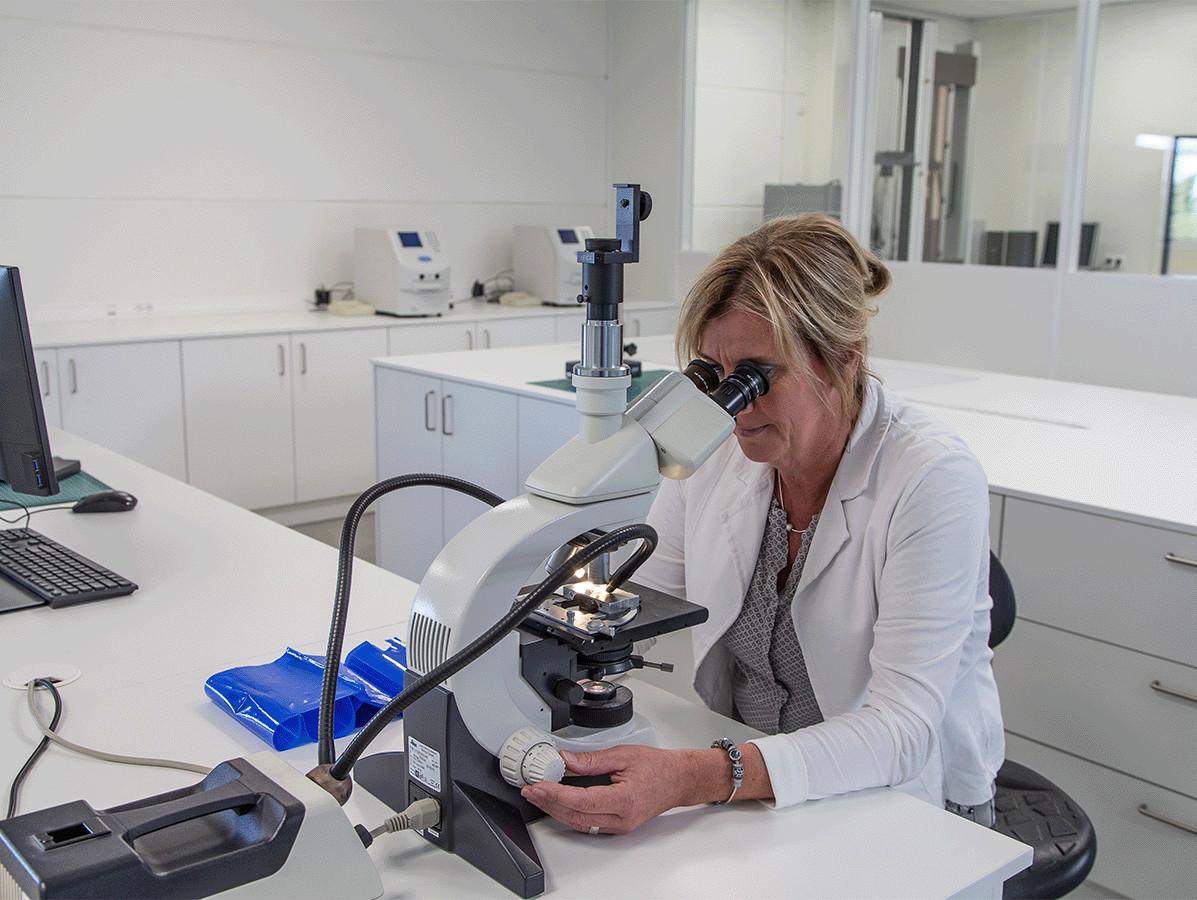 Limits to optimisation
"In order to reduce the amount of packaging material, for example, we look at the type of box that provides the most efficient loading of trucks and shipping containers. This also saves on transport movements and CO2 emissions. We are also investigating whether materials can be made thinner. There are limits to the optimisation; the intended environmental benefits are lost if the thinner material leads to product loss or transport damage."
Good cooperation
Farm Frites aims for recyclable packaging. This is already being achieved for frozen products. Over the past two years Farm Frites has been working with Oerlemans Packaging on an intensive development process to also equip chilled fries and specialties with recyclable film. "The starting point was the list of requirements we set for the film, such as maintaining product quality and making it more sustainable", says Sander. "Good cooperation is essential in this process. Start with development, testing and optimisation. A film with good lab results must also continue to perform well during a production run on various packaging machines. Since we pack under a protective atmosphere, seals must remain intact. We do not accept punctures, and the bag must retain the right 'look and feel'."
Becoming more sustainable
For the future, Farm Frites is looking at further use of plant-based and/or recycled materials (recyclate). "The first successful steps have already been taken together with Oerlemans for bags to sample potatoes in storage. These are recyclable, contain recyclate and can be reused several times. For our pilot project we use their Planet Positive Fries film with plant-based plastic."
Meanwhile Farm Frites experiences more than ever that the food and packaging world is focused on making the packaging chain more sustainable. Sander: "This asks a lot from the industry, but also from our people, suppliers, machinery and materials. We are proud that we can play a role in this transition along with Oerlemans."